What's the problem?
Say you run a public Jira instance for interacting with customers. Customer A representatives can view project A, Customer B representatives can view project B, and so on. Your company's employees can see all customer projects.
...
You can see this on most public Jira instances by going to the 'Find Filters' (server) or 'Issues and filters' (Cloud) page. For example: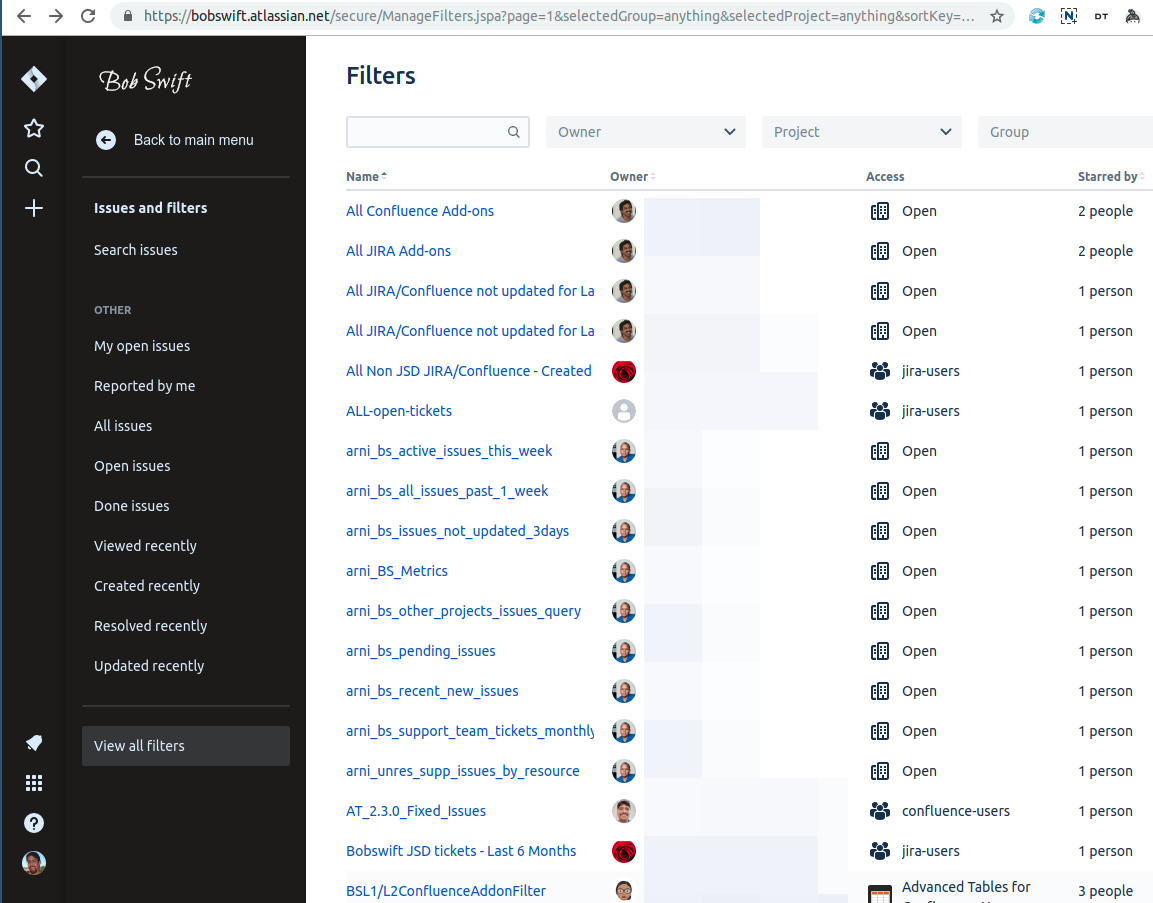 ...
Background: shared
filters and dashboards
Why are these lists of filters visible on public instances anyway?
...
It is possible to allow safe sharing, but requires some Jira tweaking.
Locking down sharing
Down the rabbit - hole we go...
Remove the ability to share with anonymous users
...