Excerpt
Planning a sprint in JIRA Agile involves assigning issues. You want to spread the load fairly, not overburdening or underburdening workers. To complicate matters, some issues take longer than others (with more Story Points or greater Time Estimate), and the capacity of each worker varies per week, as they may have time off or other responsibilities.
To meet this planning need in a simple way, we have developed the Sprint Capacity Report, a Confluence-based report that queries JIRA, showing issues grouped per assignee, showing time estimates vs. assignee capacity.
The full implementation is described below. The only requirement is that you have the SQL for Confluence plugin, which is worth buying anyway, and that your database be PostgreSQL. For production use,
Red Radish Consulting
offers installation, customization and support services.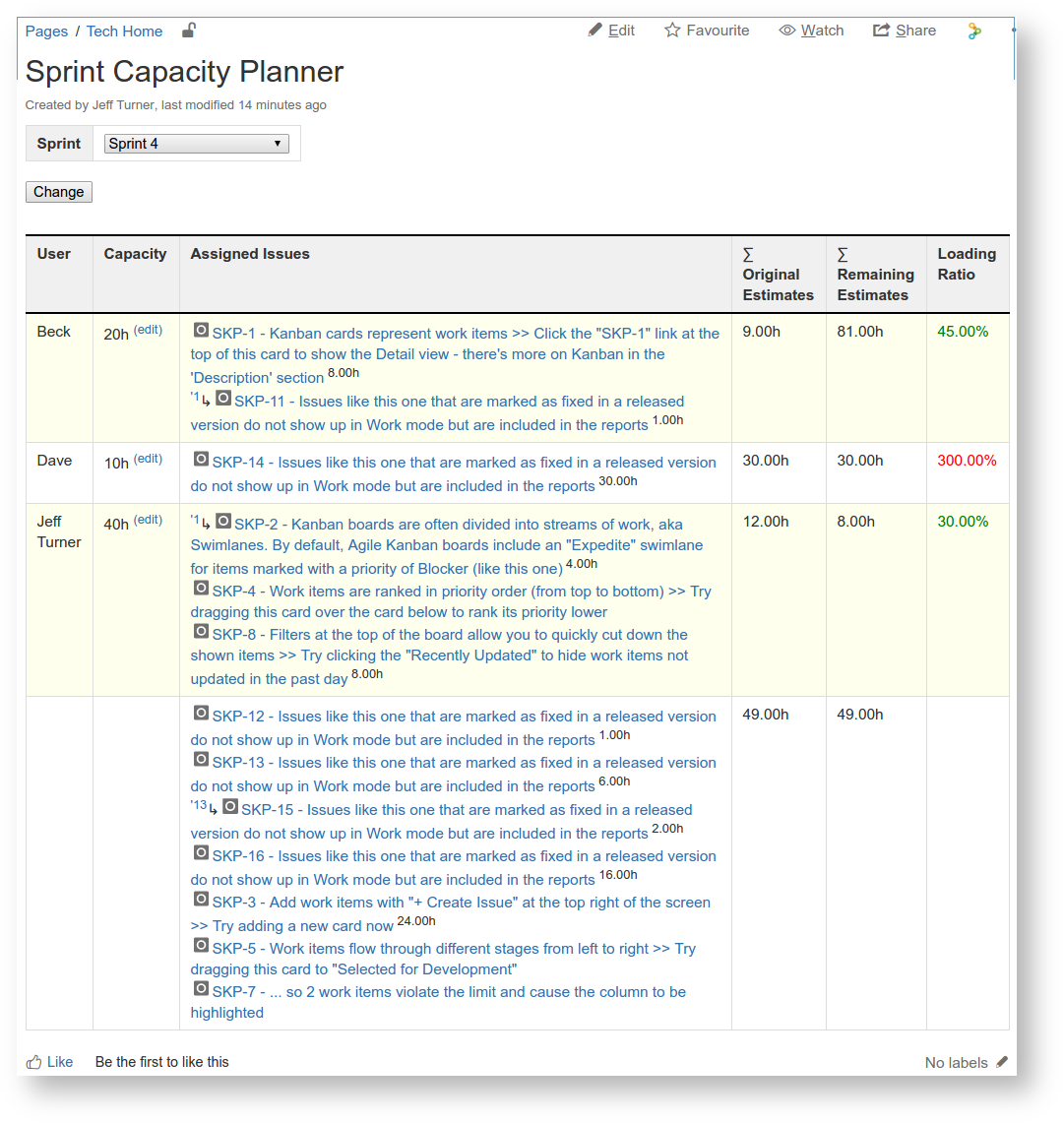 Image Removed
Image AddedThe drop-down list selects the Sprint whose issues/assignees are shown. In this example we see, for instance, that Dave is able to work 10 hours this sprint, is assigned one issue (SKP-14), which is estimated to take 30h, so Dave would be at 300% capacity unless we change things. There are 49 hours' worth of unassigned issues.
...