About Me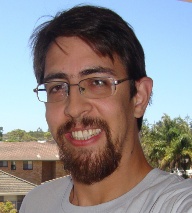 Jeff Turner is the principal Radish consultant. Prior to consulting, Jeff worked at Atlassian from its early days in 2003 till 2009, working variously as a JIRA developer, support engineer and part-time system administrator.
Besides Atlassian products, Jeff likes anything involving Unix, command-lines, databases or scripting.
Jeff lives 4 hours north of Sydney, Australia in the coastal town of Forster, with his wife and child. When not on computers, he can be found attempting to develop his permaculture garden.